Dog Training
My name is Frank Stommels and I am owner of kennel "of Brandevoort. I have years of experience in training of various breeds of dogs to create capable policedogs, object guarding dogs rescue dogs. I started with the training in 1975 as 14-year-old at police dog club "Paraat", the association of which I still am a member.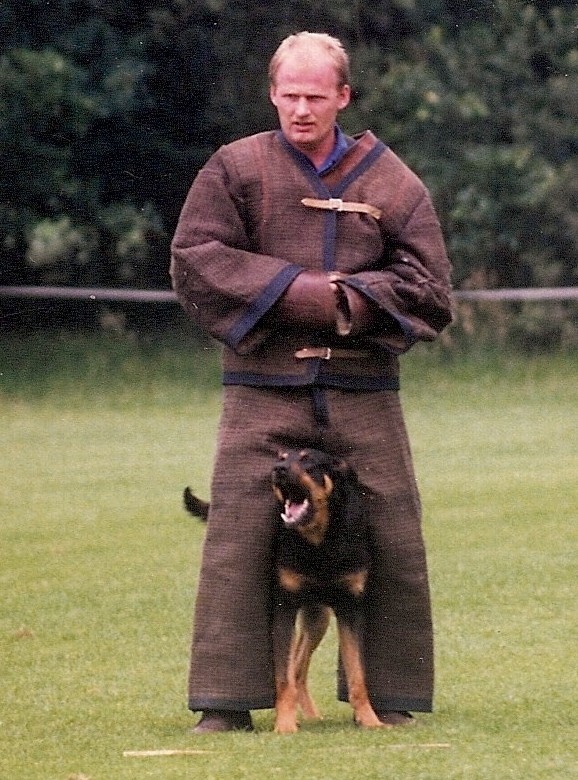 I began to train for the policedog1 program with a boxer-rottweiler crossbreed. This dog character did not fit the KNPV program. I obtained my first certificates with "Eros" (PH1 and PH2 met lof). After this came Badka (photo left). With Badka I achieved many notable results. I was in 1984 the winner of the first official Dutch champion KNPV the rescue program championships. Furthermore I achieved with Batca in 1986?, first in the history, a PH2 certificate with the full score of 475 points and was in 1986, 1987 and 1988 champion of Brabant "Object guarding". So they allow me to keep this cup.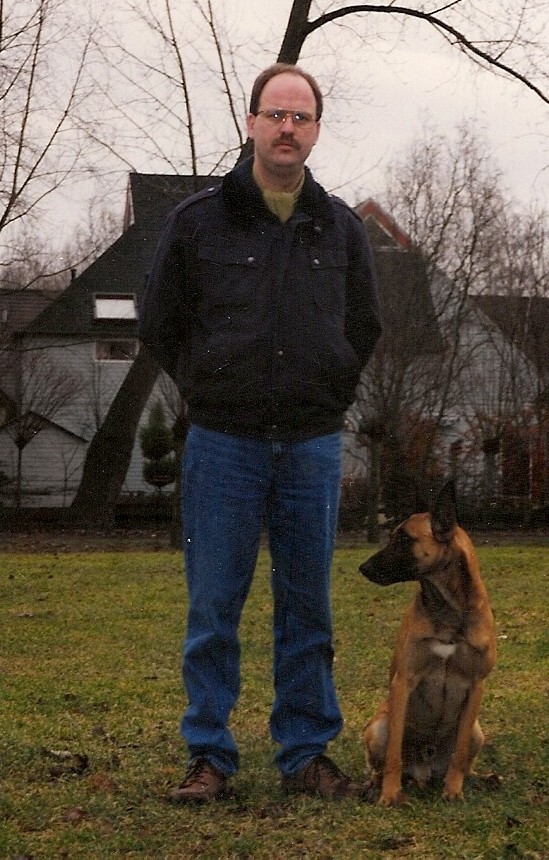 After Badka many dogs followed with varying training results. Worth mentioning is "Kevin" (picture right). A impressive dog in a small format. With him I won the Local Championships for Young and Old dogs and achieved a impressive Certificate PH1. After his training Kevin has worked for many years at the Police Region "Brabant South-East". Together with his handler, he had many successes and within the South East region he was one of the best dogs ever.

After "Kevin" came in 1994 "Batca van de Liverdonk". A pure-bred German Shepherd of very good quality and slowly my kennel philosophy was developed.